Chiropractor Louisville KY
Welcome to Westport Chiropractic and Rehab. Our Louisville Chiropractor has been serving the people of our city since 2002.
Our goal is to offer our patients the most comprehensive care. We do that by offering rehab along with chiropractic care and cutting edge therapies.
Our office is located in St. Mathews at 4169 Westport Road suite 107 Louisville KY 40014. We are across the street from Target and next door to East Louisville Pediatrics.
After graduating from Life University the first city Doctor Wheeler visited Louisville and he decided then that this was the perfect city to practice in and raise a family. He began practicing as a chiropractor in Louisville in 2002.
One of the advantages our office has over other chiropractic offices is experience. Dr. Wheeler has an extensive athletic background and has coached and worked with athlete's at all levels from high school to Olympic level. He also works with several orthopedics physician and radiologist to provide the best care available. His experience with caring for these athletes has carried over to his care for patients in our clinic.
At Westport Chiropractic we see patients with acute pain conditions such as Low back pain, neck pain and migraines. We also treat extremities problems such a shoulders, elbows, knees and anlkes. Along with those issues we also treat soft tissue issues such as bursitis, tendentious and myofacitis. These are soft tissue issues that can cause pain. The newest therapies are offered such as spinal decompression, cold laser therapy and kinesio taping.
In our clinic each patient is thoroughly evaluated and then Dr. Wheeler will review his findings and explain what he can or can't do for you. Recommendations for care are based upon the need of each patient. It's not one size fits all.
Monday
8:30am - 12:00pm
2:30pm - 6:00pm
Tuesday
8:30am - 12:00pm
2:30pm - 6:00pm
Wednesday
8:30am - 12:00pm
2:30pm - 6:00pm
Thursday
8:30am - 12:00pm
2:30pm - 6:00pm
Friday
Closed
Saturday
Closed
Sunday
Closed
HOW TO FIND A CHIROPRACTOR IN Louisville
This guide will help you find the best chiropractic clinic in Louisville for you. When most people in Louisville decide they need a chiropractor, they end up doing a search and just picking someone at the top.
Being at the top of Google for the chiropractic search does not necessarily mean they are the best chiropractor for you. Follow the steps below to make sure you are picking the right chiropractor for you.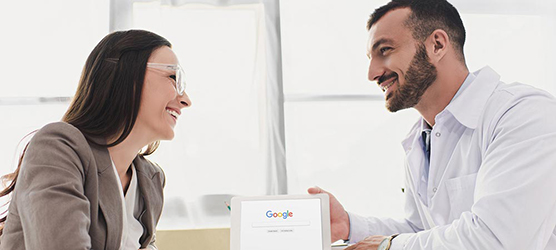 Time Needed: 5 minutes
Total Cost: USD 0.00
4 EASY STEPS TO FINDING A CHIROPRACTOR IN Louisville
Step 1: Open up a Google search
You will want to type one of the following in the search bar:
Chiropractor Louisville
Chiropractor 40207
Chiropractor near me
Best chiropractor in Louisville

Step 2: Review Their Website
The best chiropractors in Louisville put as much care into their website as they do into the rest of their office. By reviewing their website you will get a good feel for the doctor and if they are right for you.

Step 3: Check Out Their Reviews
Check out the Google Business Page of a chiropractic clinic you are thinking about visiting. It is easy for someone to say they are great, it's a different story to get other people to say great things about you.

Step 4: Give The Office A Call
Now that you have a basic understanding of what the office is about. Give them a call to make sure they fit the message that their website and GMB have been sending. You will know in a few minutes whether the office is the right one for you.